Welcome to the Creekside Chiropractic and Performance Center, Chiropractor in Sheboygan, WI! We appreciate you taking the time to view our website. Our facility is located at 4000 Enterprise Dr. Sheboygan Wi.
Click the link below for new chiropractic patient intake paperwork:
---
Click to download Massage New Client Paperwork
---
Click to download Acupuncture New Patient Paperwork
---
Would you rather print and fill out Chiropractic Patient Paperwork by hand? Click to download: Chiropractic New Patient Paperwork
---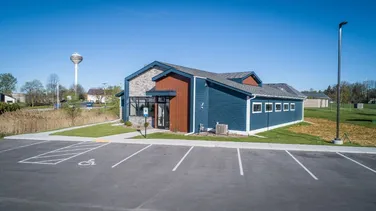 Many of the Sheboygan residents that that start treatment at Creekside are suffering from back pain, neck pain, or headaches. We do everything we can to make the new patient visit as streamlined and comfortable as possible. Our highly trained chiropractic assistants can verify insurance benefits prior to your visit. Patients can expect complete transparency and we will do our best to inform you of the cost of any treatment before it is done. At Creekside Chiropractic & Performance Center you will be treated like family, not like a number!
If you have any questions prior to your first visit, please feel free to call the office at 920-459-9090. We are always happy to help!